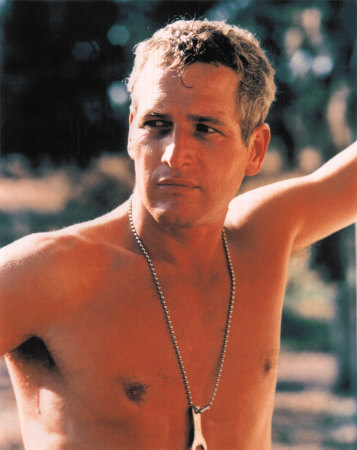 Remember those chain letters you used to send by hand until email took over and then email became Facebook "Notes" and then the threat of malware made us wary of chain anything altogether? Well, I am happy to report that the chain letter is alive and well, but in a much more edifying, safe form. The "Next Big Thing" Blog Chain invites writers to interview themselves regarding upcoming projects and then tag writer colleagues in kind. I've tagged a couple of amazing writers at the bottom of this post. I myself was tagged by the lovely and multi-talented Paullette Gaudet, who blogs over
HERE
. In her self-interview, she discusses her novel-in-progress about acrobats on the Gulf Coast (how cool is that?!) and her forthcoming short story, which will be published in
Sherlock Holmes Mystery Magazine
. As a recent convert to BBC's Sherlock series, I am
very
excited about this story. I met Paullette through the University of Washington MFA program, and I can tell you that she is a trifecta talent: wicked smart writing, sassy salon skillz, and very kind and funny to boot. She's also an Artist's Trust grant recipient!
So, here goes! Self-interview, commence:
1. What is the working title of your project?
The Minister
2. Where did the idea come from for the book?
The bossy, drank-the-Koolaid voice of my main character sprang into my head, fully formed, after I read an article online about Squeaky Fromme, who was a member of the infamous Manson Family. The accompanying photo of Fromme as a young girl–defiant, brazen, and mousy—became the first image of the novel and my guiding Muse for the protagonist. I should note, however, that my novel is entirely a work of fiction, and not based on real people or events.
3. What genre does your book fall under?
Literary fiction? I always have a hard time answering this question.
4. Which actors would you choose to play your characters in a movie rendition?
Although for parts of the novel, the characters are older, let's be honest: the young, glamorous fantasy casting is the most fun.Willie, my criminally insane spitfire of an anti-heroine would be played by a young Holly Hunter (around the era of "Raising Arizona"). The Minister himself is meant to be highly beautiful and highly sinister. A snake-tongued Paul Newman would do the trick. To round out the quartet of young characters, I would cast Robin Wright Penn as my soulful, pained blonde and Jonathan Rhys Meyers as my Byronic-beauty-in-decay.
5. What is the one-sentence synopsis of your book?
Two women reflect on their relationship with a highly charismatic--and dangerous--cult leader, and the havoc their incendiary youths wrought upon their adult lives.
6. Will your book be self-published or represented by an agency?
Represented…hopefully.
7. How long did it take you to write the first draft of your manuscript?
I began working on the novel in 2009, and pecked away at it intermittently until I became more serious about finishing in 2011. Since moving to Wyoming to focus more intensively on the novel, I have completed the remaining 2/3. I am now in the process of quilting my two primary tales together.
8. What other books would you compare this story to within your genre?
In terms of the storytelling style, I aim towards some tints of Duras'
The Lover
or Louise Erdrich's first person narratives. While not overlapping in subject matter or content, I think that those authors succeed at a hypnotic sort of lyrical narration, even when their characters are being nasty or cruel. My goal is to hit the same mark: create a voice that lures the reader in, even as the reader thinks
Hey, this person isn't someone I'd necessarily want to know…
9. Who or what inspired you to write this book?
I worked in a criminal defense legal office for several years, and this experience has informed my novel writing, as well as my inspiration points in general. Two of my characters narrate from prison, and I have been very influenced by the real incarcerated voices that I've been privileged to know. There's a combination of grandiose writing, a belief in fatedness, a delusional insistence on blamelessness (even when evidence mounts to the contrary), and an awareness of the abject loneliness, privation, and suffering that incarcerated men and women experience that I believe I will carry with me forever. Phew, that's a long sentence!
10. What else about your book might pique the reader's interest?
It's a double love story. Happy Psychotic Valentine's Day, everyone!
Thank you for taking the time to read about my current project/obsession. Now, please take a gander at the blogs of the two talented writers below!
Jaimie Gusman
is a fellow graduate of the University of Washington's MFA program who has continued on to the enviable shores of Hawaii, where she is a PhD candidate at the University of Hawaii and instructs and investigates poetry. Her prolific writing has appeared in DIAGRAM, Juked, and Pacifica Review, among many others, and she also has three books under her belt. Her two recent chapbooks explore the Gusman-created concept of the Anyjar. To quote Jaimie herself,

"'
Anyjar', as object-idea, is a mediator of sorts, as it gives agency to language and all her movements through a world that is all at once alarming and comfortable, surreal and ordinary, serious and full of play." One Petal Row, which was the first of the series, spent a good couple months living in my purse being read and re-read. Jaimie's expert word play, incisive emotional and intellectual grappling, and technical brilliance had me completely floored. As if that weren't enough, she is also featured in a new anthology from Tinfish Press and curates an interdisciplinary art series entitled M.I.A. (Mixing Innovative Arts). She is a busy, talented, and all-around awesome person, and probably one of my favorite folks to stalk on Facebook.
Scott Herman
and I met through the trivia domination of Team Stimulus Package at my local Seattle pub, and I then had the pleasure of learning playwrighting craft from him in a class that he designed himself. Scott earned his MFA in creative writing with an emphasis in dramatic writing at Goddard College. Last year, his original full-length play, Octopus's Garden, was staged by San Francisco-based theatre company PianoFight to rave reviews. In the Seattle area, his work has been seen at Open Circle Theatre, Pony World Theatre, and 14/48: The World's Quickest Theater Festival. An avid motorcyclist, Scott is affiliated with ACT Theatre and is also a frequent performer at Seattle's The Moth's storyslams. He is an associate editor of T(OUR) Magazine, which is a collaboration of art related to the queer experience, and features a variety of writing and art in each issue. As associate editor, Scott often posts about the uber-fun parties T(OUR) throws for its issue releases, and I kick myself every time that I am stranded in Wyoming and unable to attend. I hope that will not be the case for the next play he has staged!
.
Image Credit: http://cdn.sheknows.com/articles/crave/Paul%20Newman(1).jpg WOWZA!!